Finding the right balance of clean and open, yet functional kitchen design can be quite a challenge. We have compiled a great collection of modern kitchen ideas to inspire your dream kitchen remodeling project.
Black Modern Kitchens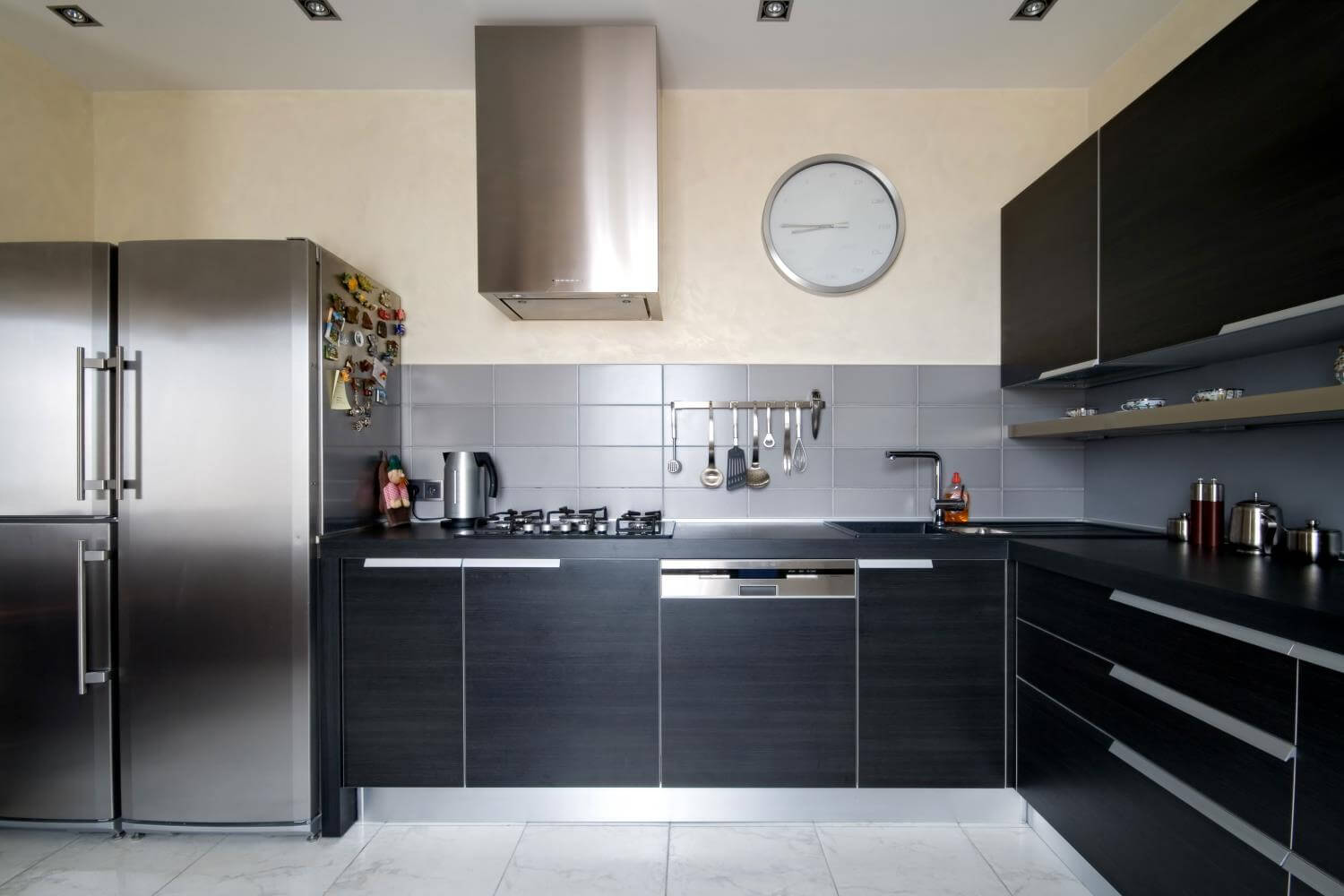 With a classy look that holds up to the wear and tear of today's modern kitchen, while creating an environment for the rest of your kitchen to shine, black is always the new black!
Blue Modern Kitchens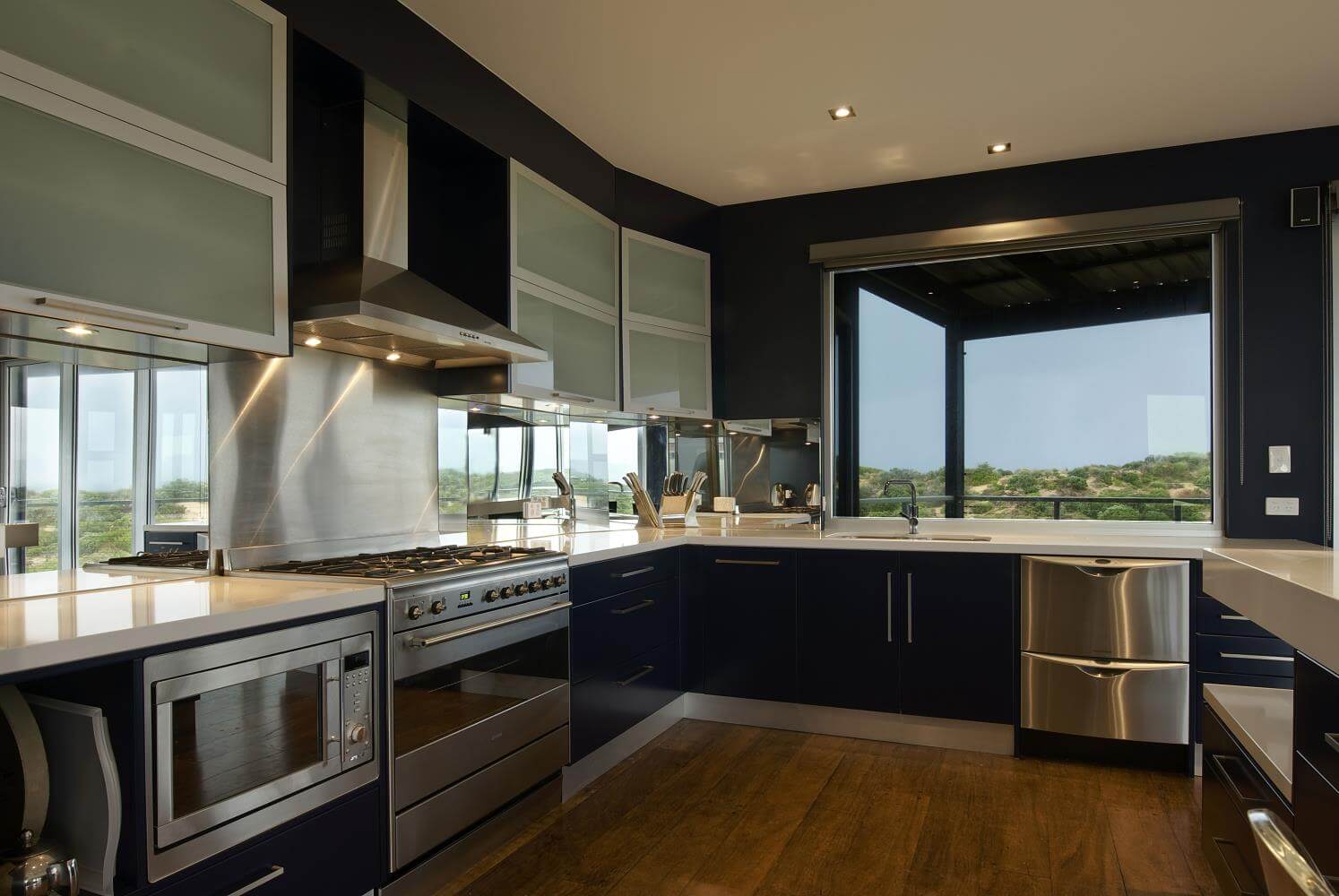 When we talk about a blue kitchen, we're not talking about the Smurfs…today's modern kitchen can have subtle blue tones mixed with grey or even black to give a blue accent to the kitchen. And if the Smurfs are your cup of tea, then don't be afraid to be bold…that's always an option too!
Brown Modern Kitchens
Whether you're looking for a deep brown, an espresso or perhaps a lighter shade of coffee, brown is one of the most versatile colors in the modern kitchen. Not one to steal the spotlight, brown is comfortable playing supporting actor to the other leading features in today's modern kitchen.
Cherry Modern Kitchens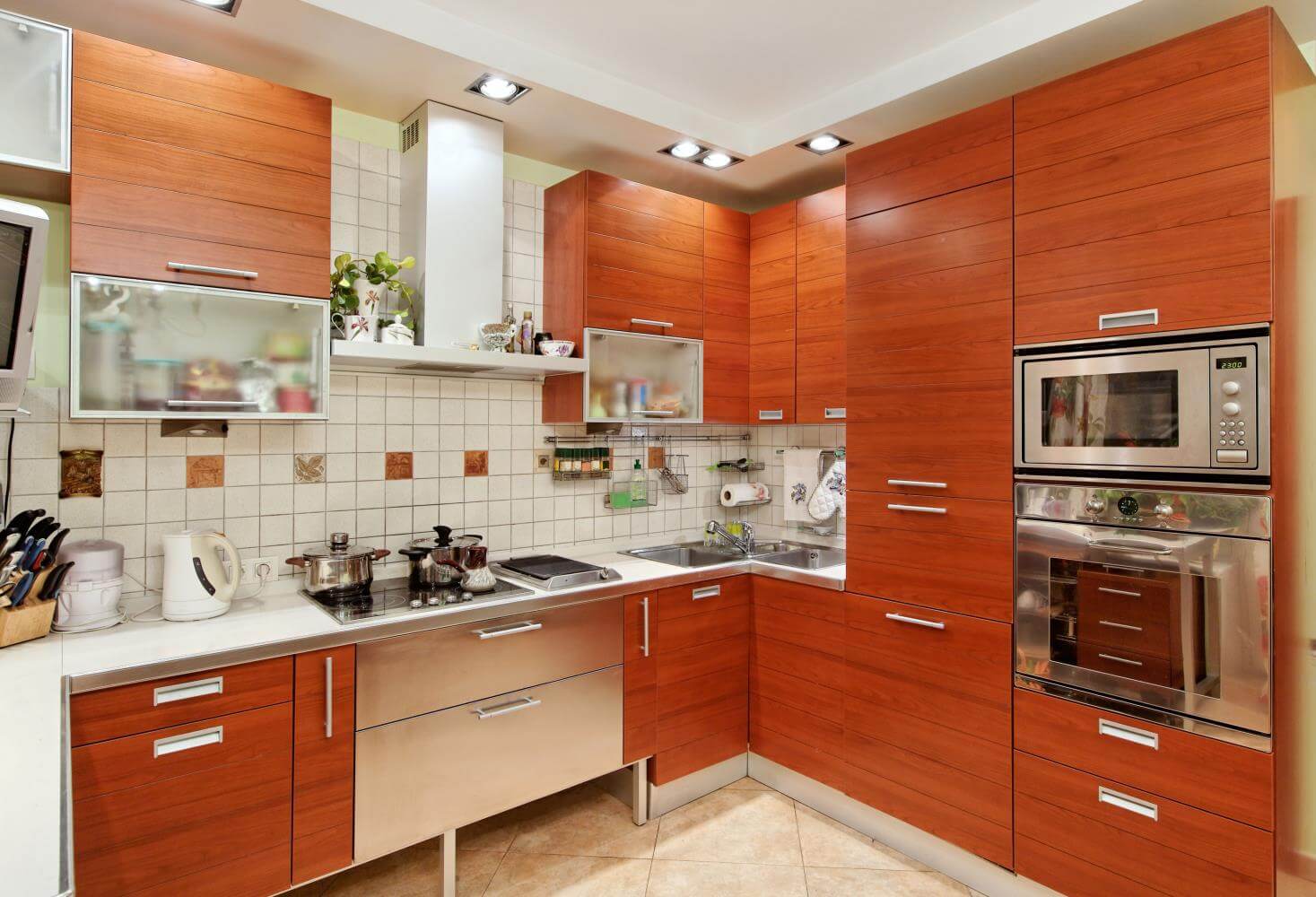 Cherry doesn't always have to be the topper to finish off the dessert! Cherry's rich tones can brighten up your kitchen without overpowering the rest of the room, taking an ordinary kitchen and putting it over "the top!"
Grey Modern Kitchens
Why limit yourself to just 50 shades of grey when thinking about your fantasy kitchen? A versatile color, grey adds a level of style and class to the modern kitchen, giving black a run for its money as the "new black". Get frisky and see what shades of grey can add some spice to your kitchen remodel!
Light Wood Modern Kitchens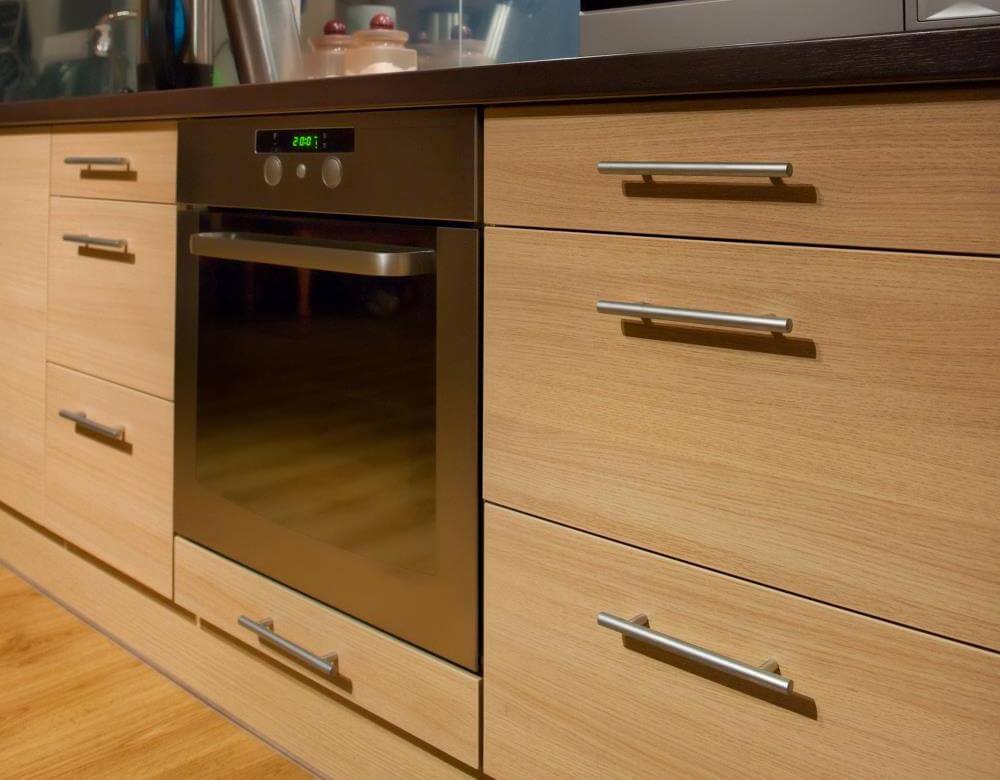 Lighten up! If dark tones aren't your cup of tea, then take a walk on the lighter side of the modern kitchen with light wood colors, stains and woods. With loads of options, going with a lighter shade can brighten up your kitchen, creating a warm centerpiece of your home.
Orange Modern Kitchens
Orange you glad you clicked on the above ? Okay, that was bad…but orange is a great color to help you be bold and make a statement in today's modern kitchen. Leave fear knocking at the door…
Red Modern Kitchens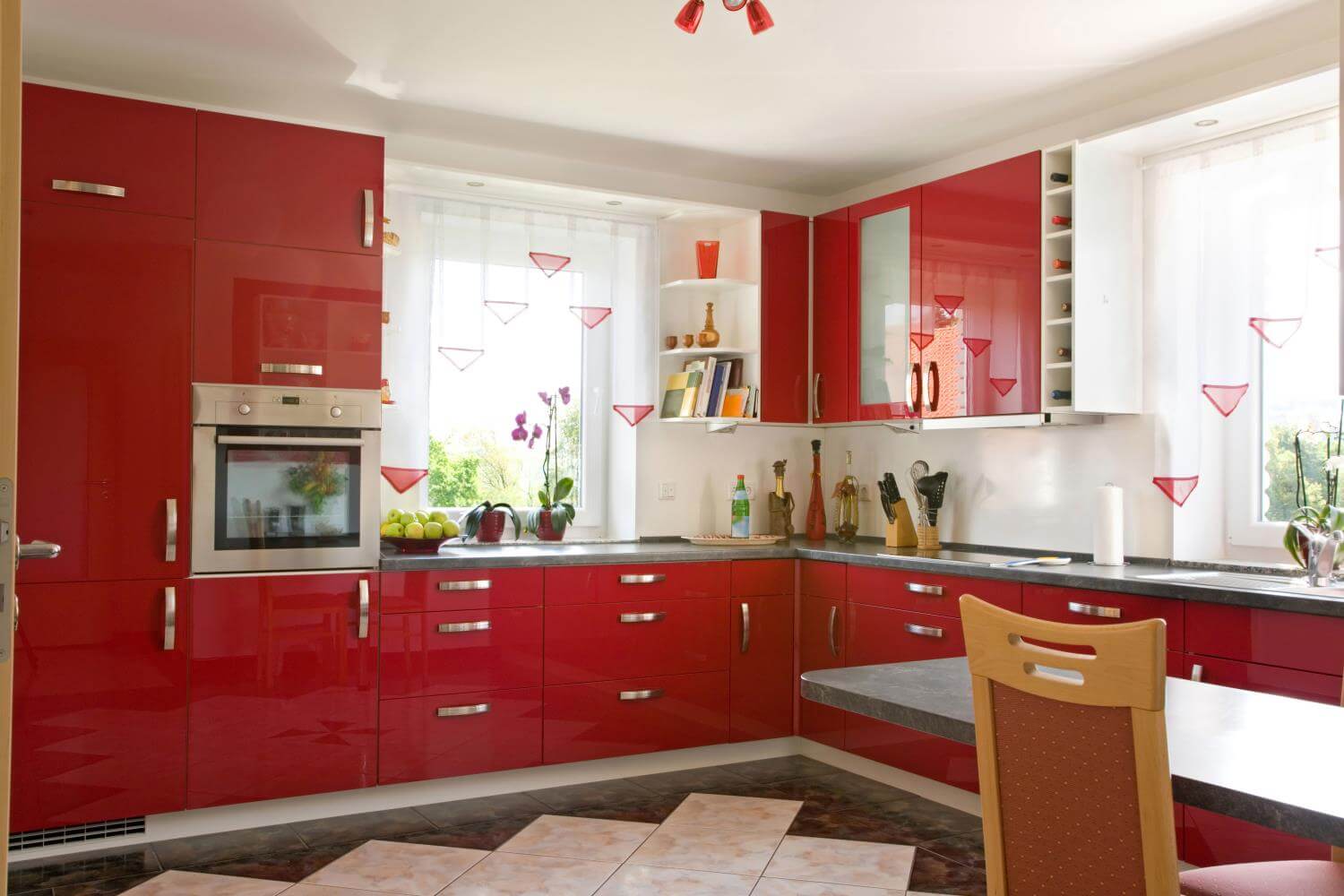 Add some fire to your modern kitchen by going with the boldest color in the rainbow! Making a statement is easy when you splash some red across your kitchen. The only question is…can your cooking keep up?
Wood Modern Kitchens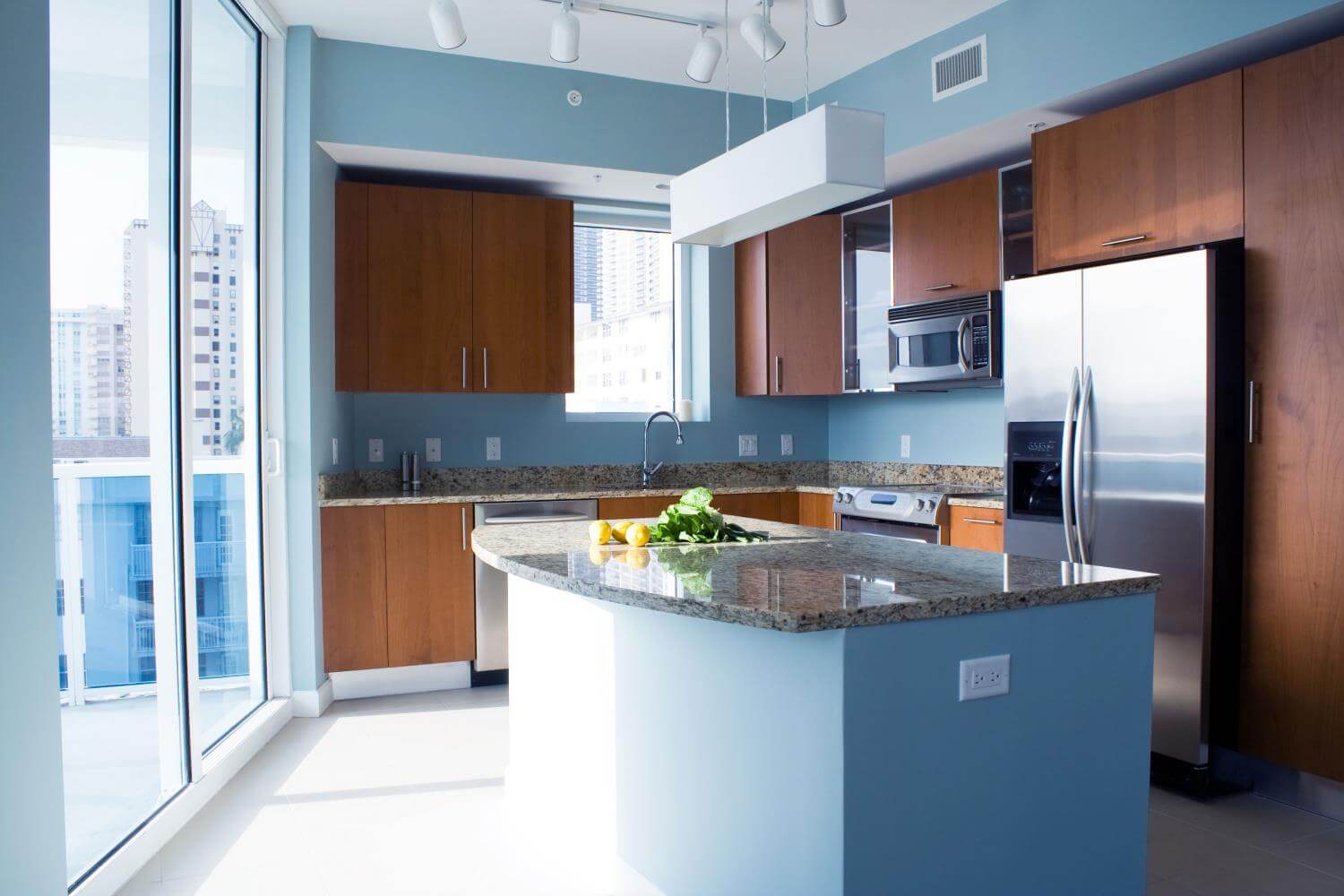 There are many ways that today's modern kitchen can grab your attention. Is it the appliances, the countertops or maybe the fixtures? With a solid and stylish foundation built on sturdy wood from a variety of species, the rest of your modern kitchen can shine!